Tumbles Franchise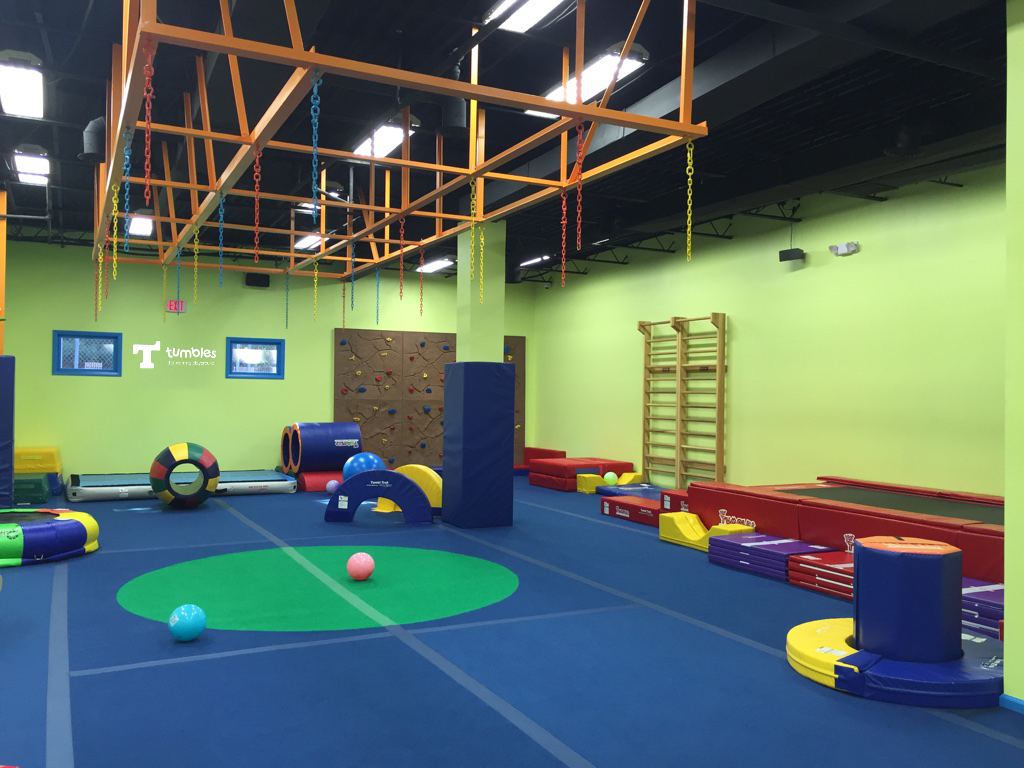 Be a Franchise Owner Who Makes a Difference
All potential franchise owners share one thing in common: the desire to make a strong investment that provides a big return. But, today, many prospective franchisees share another thing in common: the desire to make a difference.
Are you a mission-minded businessperson looking for an attractive franchising opportunity that also allows you to make a difference? At Tumbles, we are in the business of making a difference in our customers' lives each day.
A Growing Crisis That Demands Attention
If you've spent any time watching the news, reading newspapers and magazines or keeping up with current events, you've no doubt heard about the growing child obesity crisis. Here are the facts:
Childhood obesity has more than doubled in the past 30 years.
18 percent of American children ages 6–11 years old were obese in 2012 — up from just 7 percent in 1980.
Also in 2012, more than a third of American children were either overweight or obese.
Experts debate the causes of this crisis. But at Tumbles, we're focused on solutions.
An Opportunity to Broaden a Child's Horizons
Not only does Tumbles offer opportunities for children to get active, it also offers the opportunity to engage in science, technology, engineering, arts and mathematics education — better known as STEAM.
At Tumbles, we embed STEAM discovery opportunities into our Learning Playgrounds, and we also offer STEAM classes. STEAM is an incredibly effective way to broaden a child's horizons and way of thinking. How is that possible? Because STEAM challenges a child to ask questions, to collaborate with peers, to create and test solutions, and finally to reflect on the outcomes.
Renowned scientist Neil Degrasse Tyson calls STEAM subjects the "engines of future economies." Not only does STEAM education help a child excel in school, it also better prepares him or her for the workplace and the economy of the future.
Tumbles: A Franchise Model That Gets Kids Moving and Thinking
Physical activity is essential for children, even toddlers ages 4 and younger. The benefits of physical activity for young people are sweeping, including enhanced and accelerated motor skills, social skills and cognitive skills, not to mention the reduced likelihood of becoming overweight or obese.
Tumbles is a kids play franchise that offers children of all ages safe, fun environments — Learning Playgrounds as we call them. Not only does each Tumbles location give children the opportunity to become active, each also provides the chance for children to explore independently, to take safe and measured risks, and to interact with peers in an organic and unstructured way — all characteristics that promote accelerated child development.
Are You Interested in Opening a Franchise?
At Tumbles, our mission is simple: to continue the growing popularity of health and fitness for children by shaping young minds and bodies on a global scale.
To achieve that mission, we need mission-minded entrepreneurs who want kids franchise opportunities that go beyond just making money — franchise opportunities that actually make a difference in customers' lives.
When you choose Tumbles as a small business franchise, you gain access to a complete business model that includes designs, equipment and curriculum developed over 30 years of operation. This complete model offers a number of revenue streams, which can help reduce risk and develop the cash flow needed to sustain a new business. Potential revenue streams in this complete business model include pay for play, gym classes, STEAM classes, birthday parties, camps and more. There's no shortage of franchise opportunities on the open market. But, if you're looking for a proven business model that also provides a sense of purpose, Tumbles is among your best franchise opportunities.
And take if from those who have worked with the Tumbles brand for years: that sense of purpose is sustaining through both the successes and challenges of owning a franchise.
Learn more about starting a franchise with Tumbles.
If you want to talk to Tumbles Sales please fill out the Application Form