Funding opportunities
We have partnered with Benetrends and DCV Franchise Services Group to jumpstart your franchise success
Benetrends
Just as Tumbles franchises come in all shapes and sizes, so do the funding options.  Benetrends offers a comprehensive suite of funding options covering nearly every type of business situation. Our most popular programs are the Rainmaker Plan® and SBA Preferred FastTrack Loan program.
Benetrends also offers Securities Backed Line of Credit, Equipment Leasing, and Conventional Business Loans.
*SBA Loan Money-Back Fee Guarantee: If Benetrends accepts your application for processing, we guarantee your application will be approved or we refund 100% of our fee.
**Once approved, a financial package will be needed for verification.
Not sure which is the right funding solution for you? Find your "fundability" with our Pre-Qual funding tool!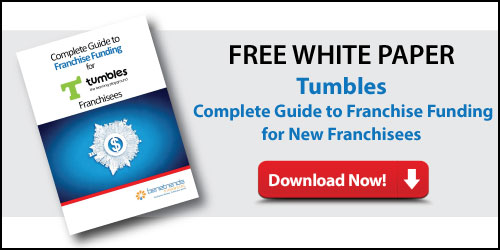 DCV Franchise Services Group
Use Free Financing Analysis tool. DCV Franchise Services Group will be able to identify the best financing solution for you.
Documents to download: